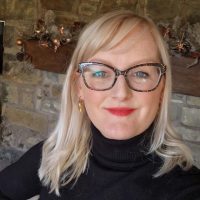 ROLE
Caroline Stubbs
Wales Committee Member
EXPERTISE
Caroline Stubbs is based in North Wales and qualified as a solicitor in 2010. She specialised early on in her career in property law, with a focus on social housing. Since 2012, she has worked in-house for providers of social housing, firstly for Weaver Vale Housing Trust in Cheshire and currently for Pobl Group in Newport, where she is Director of Legal Services. As well as providing legal advice and support to the business, Caroline also has overall responsibility for governance, risk, and assurance at Pobl.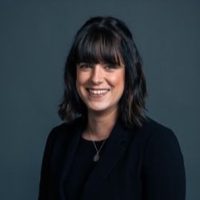 ROLE
Sarah Salmon
Wales Committee Member
EXPERTISE
Sarah practices in housing, property and local government. She is ranked in both Chambers & Partners and Legal 500. She regularly appears for, and advises, social landlords on all aspects of housing. During 2022 to 2023, Sarah led a team at Cornerstone Barristers drafting and advising on contracts for social housing providers in Wales following the wholesale transformation of housing law by the Renting Homes (Wales) Act 2016. She joined the SHLA committee in 2014.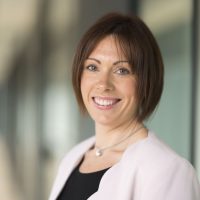 ROLE
Bethan Gladwyn
Wales Committee Member
EXPERTISE
Bethan heads up Hugh James' Housing Management team and is a specialist in social housing law and practice, anti-social behaviour and landlord and tenant (residential), having exclusively practised in the area of social housing and anti-social behaviour since qualification. Bethan and her team led the way in providing training and products to support the social housing sector through the changes that The Renting Homes (Wales) Act brought.  She is also renowned within the sector as an accomplished trainer and regularly provides training to social housing providers and is often invited to speak at events hosted by CIH, CHC and the Welsh Government.  Bethan is a SHLA member and regularly attends the annual conference. Bethan has further raised the bar by taking an extremely client focused approach, exploring restorative approaches within communities to dovetail with the litigation process.  This pioneering partnership with Wales Restorative Approaches Partnership (WRAP) has garnered significant attention within the sector in Wales.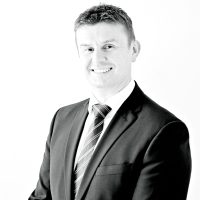 ROLE
Rhodri Thomas
Wales Committee Member
EXPERTISE
Rhodri is a partner at Sian Thomas, Daughter and Son Solicitors. Rhodri represents several housing associations across Wales as well as private landlords. Rhodri specialises in housing management and tenancy enforcement and has a wealth of experience in dealing with all aspects of housing related matters including anti-social behaviour, breaches of occupation contract and disrepair.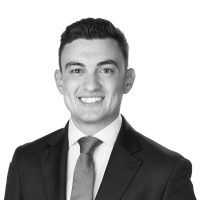 ROLE
Dominic Evans
Wales Committee Member
EXPERTISE
Dominic is a Barrister at Civitas Law. He is ranked in both the Legal 500 (Rising Star) and Chambers and Partners (Up and Coming) in the area of Social Housing. Dominic has a very busy and broad practice within all aspects of social housing, regularly advising and advocating on behalf of social landlords in injunctive, possession and committal proceedings. He has a particular specialism in all matters relating to housing disrepair claims and has also provided several training sessions and workshops on this topic as well as the Renting Homes (Wales) Act 2016